Venues

Main Conference Facility for October 17-19, 2022, is the W Hotel in Muscat
The W Hotel is one of Muscat's most modern and exquisite hotels, combining a genuine traditional feel with high-tech conference facilities and hospitable, friendly services.
More information to follow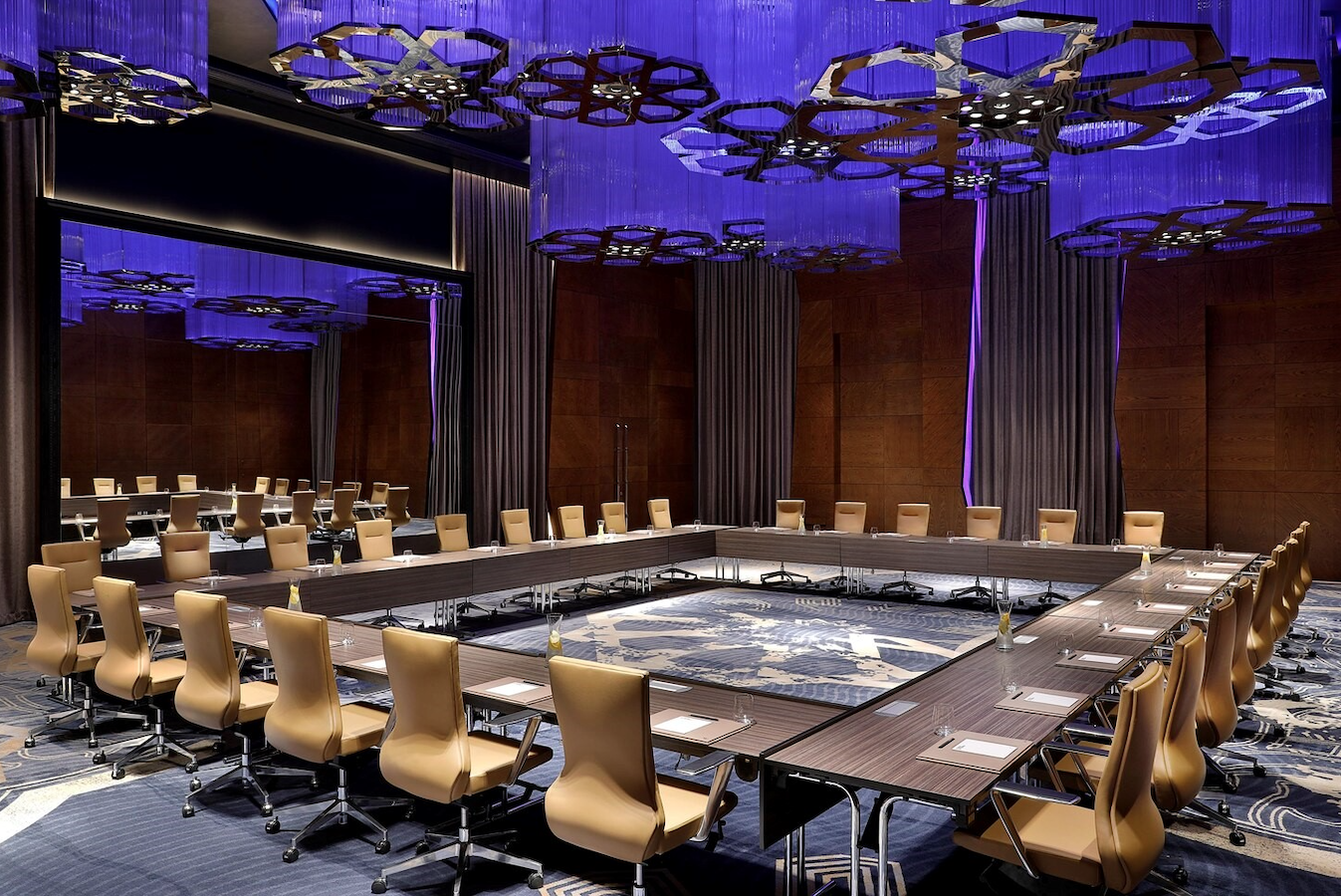 Other venues & facilities used by Water and Humanity:
The National Museum
The initial Water and Humanity event, mid-November 2019, was hosted by the National Museum of the Sultanate of Oman, located at the centre of Muscat old town.
The centre of the first day, November 13th, were the Learning Centre of the National Museum. Students from Muscat schools engaged in interactive workshops reflecting on the value of water over the ages, and of culture, highlighting solutions and how they can be diffused and put to use in the context of Oman today as well as the region and the wider world.
Further, the events on November 13th included a guided tour of the museum, including demonstrations of Oman's cultural history and traditional water management solutions, by one of Oman's leading experts in the field.
The main conference and workshop sessions, on November 14, were held in the Auditorium and in the Multi-purpose room of the Museum.
On the 15th, workshops and follow-up meetings were held in the Beach Commercial Complex, Shatti Al Qurum, Muscat.
Beach Commercial Complex
Workshops and seminars arranged in the first week of February 2020, were held at the Beach Commercial Complex, al Shatti, Qurum, also in Muscat.
Crowne Plaza, Qurum, Muscat, Oman
At previous Water & Humanity events, Crowne Plaza hotel in Qurum, Muscat, hosted receptions, workshops, and a special tree-planting event on November 15, 2019, using water-saving technology.